Due to high demand, we unfortunately already ran out of the free Gyeon Cure samples. Stay tuned for more sample giveaways in the future!
Spray sealants are a growing category of paint protection, and for good reason.  These products make it exceptionally quick and easy to add a layer of protection to your vehicle without much time or effort. Once you finish reading this article we also have a limited quantity sample offer below.
This category of paint protection has evolved more with the rapid growth of the paint coating industry, as many of them are made to work in unison with a nano coating as a "coating topper".  I have been using spray sealants for years on my personal vehicles as well as customer vehicles to keep them looking their best in between major details, so when DI picked up the Gyeon product line, I wanted to get my hands on Cure to put it to the test.
Gyeon Cure is a silica based Spray Sealant that works great in harmony with Gyeon Paint Coatings, or other nano coatings.  It can be used on a wet or dry surface to help enhance your vehicle's finish, add some protection, boost the gloss, and repel water.
I prefer to use Gyeon Cure on a damp vehicle, immediately after washing.  After performing the final rinse, I spray 1-2 sprays of Cure directly onto a panel and then immediately dry the area.  In my experience, this leads to a slicker surface that is easy to dry with my Griot's Garage PFM Drying Towels.  Cure enhances the gloss, leaving a gorgeous shine, and the water beading is exceptional.  Water flies off the surface.
When used on a dry surface, I find it is easiest to spray the product directly onto a plush microfiber towel like the Double Thick Edgeless Towel, and then wipe it onto the paint.  Use a 2nd towel to remove any remaining product residue.
Gyeon lists a durability of up to 8 weeks for this product.  I have seen the hydrophobic properties last this long, however I would recommend using this product a bit more frequently than that if you wish to maximize your protection.  I tend to alternate between using a basic quick detail spray and spray sealant as a drying aid, and I make sure to use a spray sealant after washing about every month or so.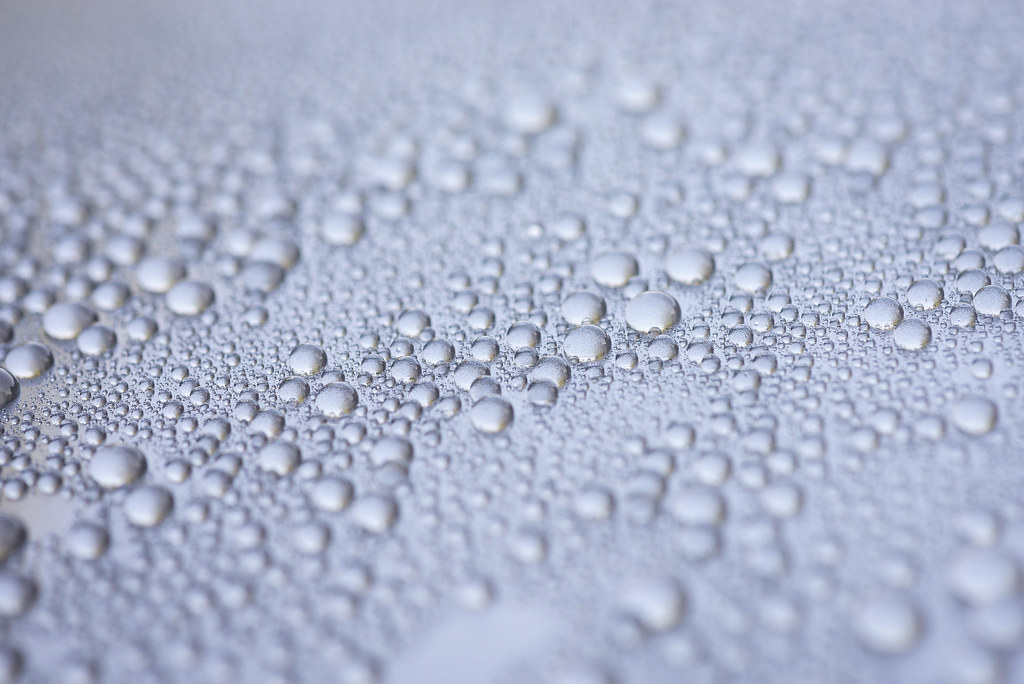 Under inspection lighting, I have seen some light smearing when using Cure.  It is more easily visible on darker vehicles and when applied to a dry panel.  This smearing looks like a thin oily residue on the surface that most people would likely overlook as it isn't easily visible in typical lighting conditions, however it is worth noting as this is something that I have encountered with nearly every product I have tested in this category and over the years, and also several quick detail sprays.  This light residue does eventually go away, but it can be annoying for some people, especially if you find yourself making a lap around your car with an inspection light after every wash.  Also, make sure you shake the product very well prior to using it as it will separate when left to sit in between uses.  The clear bottle allows you to see the fluid separation and should remind you to give it a good shake before using it.
From the first time I had used Gyeon cure, it had felt very familiar to me.  One of the very first things I noticed about the product was the scent.  It reminded me of CarPro Reload.  The more I continued to use Cure, the more it reminded me of the original Reload.  The application, slickness, hydrophobic properties, scent, gloss, and even the appearance of the product itself all reminded me of CarPro Reload.    This is certainly not a bad thing as Reload had previously been my go-to coating topper.
In the end, I have enjoyed using Gyeon Cure.  I feel it works well as a gloss enhancing, hydrophobic booster to a coated vehicle.  It is a bit more expensive than similar products such as CarPro Reload and Gtechniq C2 V3, but it is in the general ballpark.  If you've got a Gyeon coated vehicle, or are just looking to try out a new spray sealant, consider trying Gyeon Cure.